Top 10 Greatest Posture Moments from 2022
As we kick into high gear with new creative projects each January, we like to find a moment to take stock and look back on what we've accomplished in the previous year. We are filled with gratitude toward our family of community partners and businesses that have given us the opportunity to work with them. We love getting to do what we do best while helping folks get their message out in a meaningful way. Here's a look back at the top 10 greatest moments we shared with you all in 2022 as a result of the work we put out into the world:
1. We launched some wonderful websites in 2022
Websites and digital content are always at the core mission of Posture Interactive, and last year was no exception. We continued to make the web a more beautiful place for these exceptional businesses. Check out just a few of our favorites!
2. We moved!
For those of you that visited us in person over the last few years, you may have noticed we were quickly running out of space for all of our Posture peeps (and their equipment). We made the move this past September to a bigger and better space 1 block down the road. After kicking things off with a mysterious scavenger hunt to the new location, we're finally making the new space our own as we move into 2023. Keep an eye out for future updates on how we're using the new space!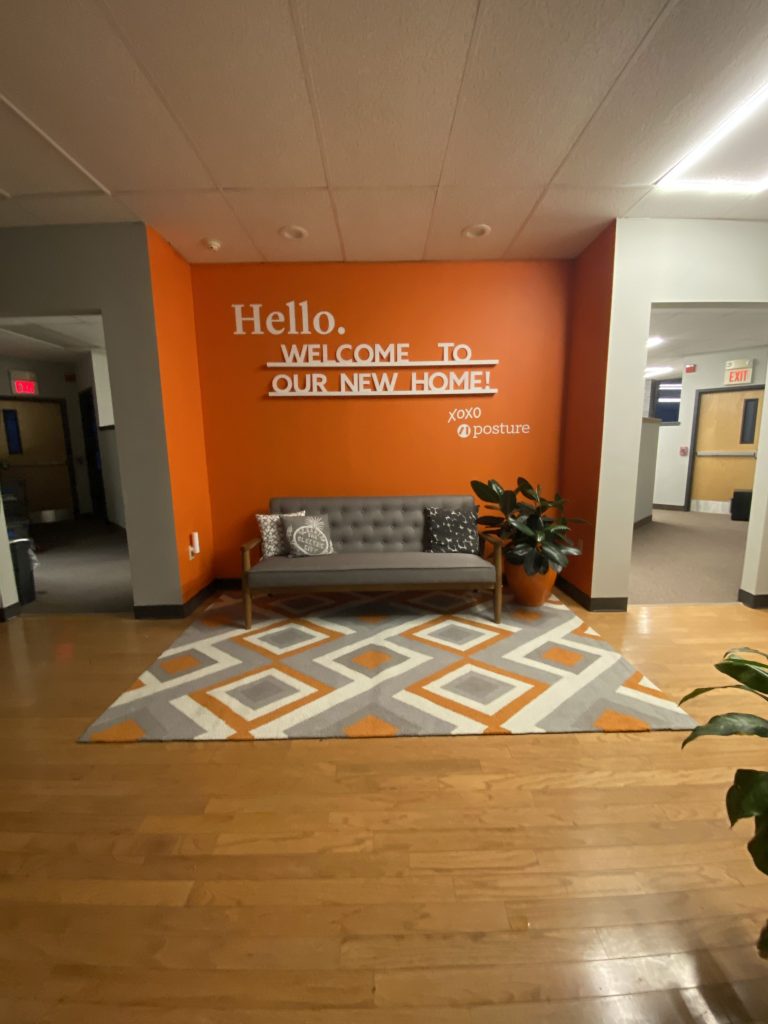 3. We designed some beautiful brands
We had the chance to create a forkin' cool new brand with the crew at Fork 'n' Bowl. It's amazing seeing a brand come to life that tastes great, too! We also worked with some truly wonderful nonprofits like Bread Basket and Friendship House and gave them a fresh face to help continue their mission into 2023.
4. Our team expanded
We are always looking for super-talented folks that fit the needs of our projects, and in 2022 we added some really fantastic peeps to the Posture fam. 
5. We captured some captivating content
Our video production team has truly grown and evolved over the years, and we're proud to continuously advance our skills while bringing local business and nonprofit stories to life. Take a look at some of this incredible content below.
6. We were recognized for our work in 2022
They say diamonds are made under pressure, and we certainly got a chance to make some diamonds last year with high-stakes projects. So it truly does feel like it was all worth it when other people recognize the hard work that you do, like these wonderful people did:
7. We helped our community
It's no secret that our crew loves being a part of our community whenever we can. Last year we adopted a nonprofit at Blue Chip Farm Animal Refuge and have been donating our time to freshen their brand while we work with them to update their website and help adopt more furry friends in 2023. We also partnered again with the fine folks at the Scranton Area Foundation for their annual NEPA Gives event, creating an engaging and memorable experience and helping raise over $1M!
And of course, we continued the love with several organizations that we donate our time to:
Everhart Museum
Broadway Theatre League of NEPA
Arts in Education
8. We expanded our knowledge
We found a way to fit even more into our busy schedule and virtually attended the Adobe Max creative conference as a team. Besides learning how to leverage all the hot new features that Adobe is releasing for their applications in 2023, we also found inspiration with some truly incredible keynote speakers like Scott Belsky, Steve Aoki, Jeff Koons, and of course, Kevin Hart.
We continued this creative energy by completely retooling our creative meetings to be, well, more creative! We also found inspiration from organizations that we're involved in and several events and conferences that we attended, like Jamie and Kat getting their advertising yee-haw in Nashville at the American Advertising Federation (AAF) National Conference. Autumn joined the local AAF board and has learned so much with the great advertising minds of our region!
9. We mentored the next generation
While we love to learn from others, the Posture crew has a couple of teachers in their ranks as well. We took our knowledge to the next generation of creatives, communicators, and dreamers by speaking about what we do best at events like the Tecbridge Entrepreneurship Institute Conference. Our own Tony Bartocci was a guest panelist on WVIA's Keystone Business edition and gave great insight for nonprofits looking to promote themselves in our region.
We also stepped back into the classroom as guest speakers at Lackawanna college and Luzerne County Community College. Finally, our own Joey taught an intensive cross-listed design course at Marywood University while Kat taught a newly revamped communication graphics course at the University of Scranton (and invited some Posture peeps along to critique student work).
10. We got to do it all because of YOU!
As always, we owe it all to YOU for being able to do this amazing work every day. Here's to more great things in 2023. <3