At Posture, we love welcoming interns to the fam. Say hello to Nick Arcarese, our Graphic Design intern from Marywood University.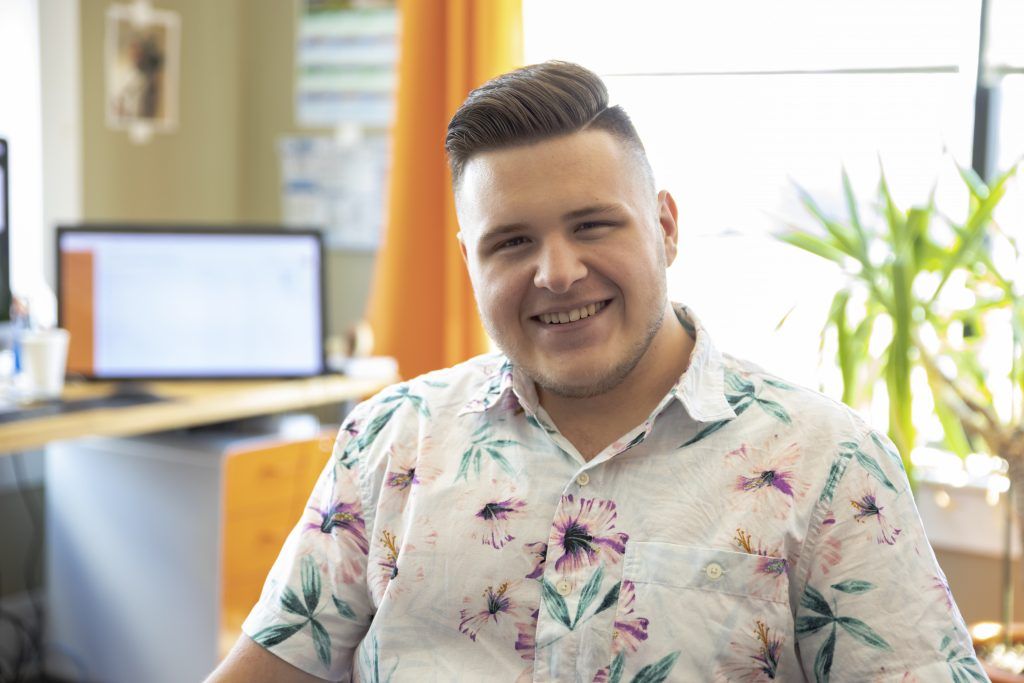 Who are ya?
Nick Arcarese
Where are you from?
I'm from Pittston.
What inspired you to study Graphic Design at Marywood Univeristy?
My passion for illustration and design made picking Graphic Design easy. But as for Marywood, I knew when I visited that I felt welcomed and everyone there had a passion for what they were doing.
Who inspires you?
Well, a lot of artists and illustrators I study regularly inspire me, but more than anything I admire my old art teacher and what he taught me.
What made you want to work at Posture Interactive?
Joey Zarcone was my professor and I admired his teaching style. I felt he best represented the industry I want to work in, and the friendly and lively environment here proved that to me.
What is the most interesting project/client you've worked on at Posture Interactive?
Empire Silk Mill was fun as I got to work on what I do best, illustrations. But working on Momentum and the Everhart was also nice because I got to create and learn with programs I don't usually touch.
Besides your internship with us, what else do you have going on in your life?
Of course, I make Illustrations on the side. I am hopefully going to strengthen my portfolio and enjoy the summer with some plein air paintings. I also do mural work occasionally. With the pandemic wrapping up, I will hopefully be able to do that more than I had this past year.
What's something most people don't know about you?
I used to kickbox and bowl. Maybe I'll try and dabble in it again when I graduate!
Illustrator, InDesign, or Photoshop?
Procreate! Haha no, I'd say Illustrator.
If you could meet any famous person (living or not), who would it be?
Dinosaurs are famous, right?