We are super excited to share that the Posture fam has been honored at this year's American Advertising Awards!
The American Advertising Awards, or Addys, is the largest and most representative competition in the advertising industry. The multi-tiered competition starts at a local level, which is where we come in.
We unfortunately weren't able to celebrate in-person (and definitely missed seeing everyone's faces) but we are still humbled to have won FOUR awards.
Here's the rundown on the projects that took home awards:
Gold: Corporate Social Responsibility Online/Interactive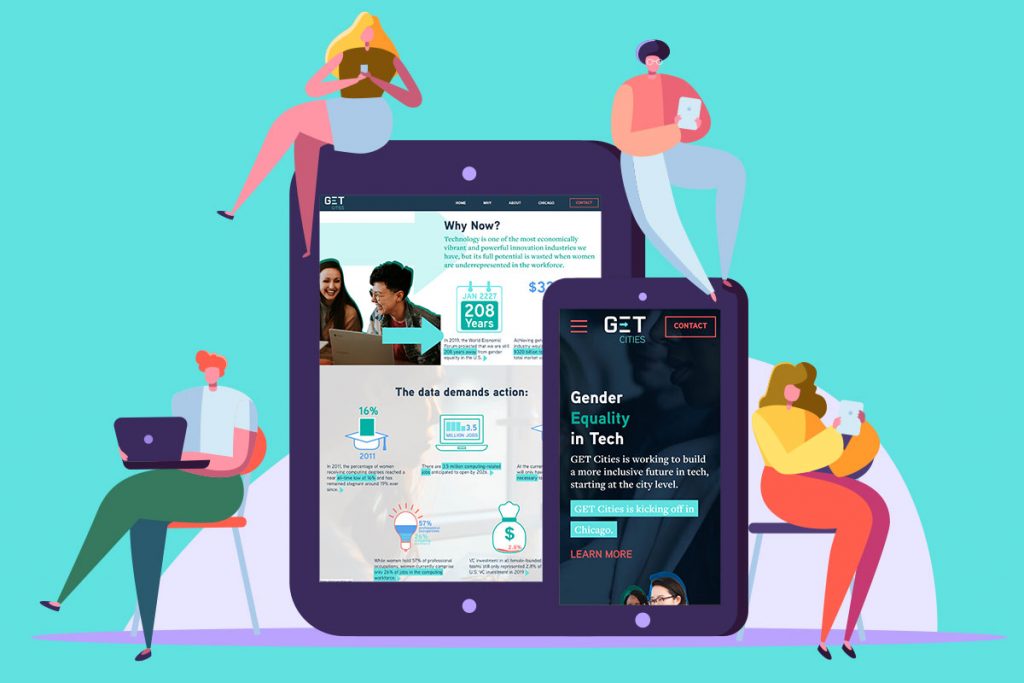 Gender equality is something we're extremely passionate about, which is why we're so touched that GET Cities was recognized in the gold category. GET (Gender Equality in Tech) is an initiative working to build a more inclusive future in tech. Our crew designed and developed the GET Cities site and launched in two months on an accelerated timeline to meet their needs. Check out the site to learn more about GET Cities. 
Silver: Integrated Media Pro Bono Campaign
Many of us were hit hard by the pandemic this past year, especially our beloved local businesses. The Posture gang was compelled to do something to help the fearless entrepreneurs in Northeast Pennsylvania and so we launched the Scranton For You campaign.
We found this project extra rewarding, not only because we had the privilege of working with some of our local friends, but that we were able to help unite businesses and consumers to meet a common goal- supporting each other.
Silver: Local Television Commercial
The Scranton For You campaign was packed with so much content but we wanted to show some love for one of our favorite pieces. This 60 second video spot was the very first video we created for the campaign. These local businesses really helped us to realize the power of storytelling and inspired the campaign to grow.
Silver: Consumer Website
We were also awarded in the Silver category for our work with the Computer Science for California initiative, or CSforCA. CSforCA aims to provide high-quality computer science education in K-12 public schools throughout California. This project allowed us to partner with our pals over at Rally, with whom we previously worked on the Fighting for Change campaign, to build a new site for CSforCA in just a few weeks. Access to computer science education and resources is something we hold near and dear to our hearts, and we're so grateful to have our work recognized in such a meaningful way.
Big thanks to the American Advertising Awards and the American Advertising Federation of NEPA for an awesome virtual event. We love being part of such a creative community that encourages and uplifts each other, and we want to congratulate the rest of the incredible work we saw this year. But most of all, we need to thank our community partners and clients for continuing to believe in us and allowing us to work on some really amazing projects with you. Ya'll are the best!