Breaking records with a Breaking Benjamin comeback
Project Overview:
After a 6 year hiatus, Breaking Benjamin returned to the rock scene with a new band lineup while simultaneously launching a new site centered around their upcoming album and tour. Our goal was to generate buzz around this event while launching a completely revamped website. Our goal was to make this comeback a success for the artist, a success for Disney/Hollywood Records, and for band/tour management. The resulting metrics proved that our tactics were effective as this was the most successful Breaking Benjamin album cycle to-date while boosting ticket and merch sales via a clean and efficient website.
Project Showcase: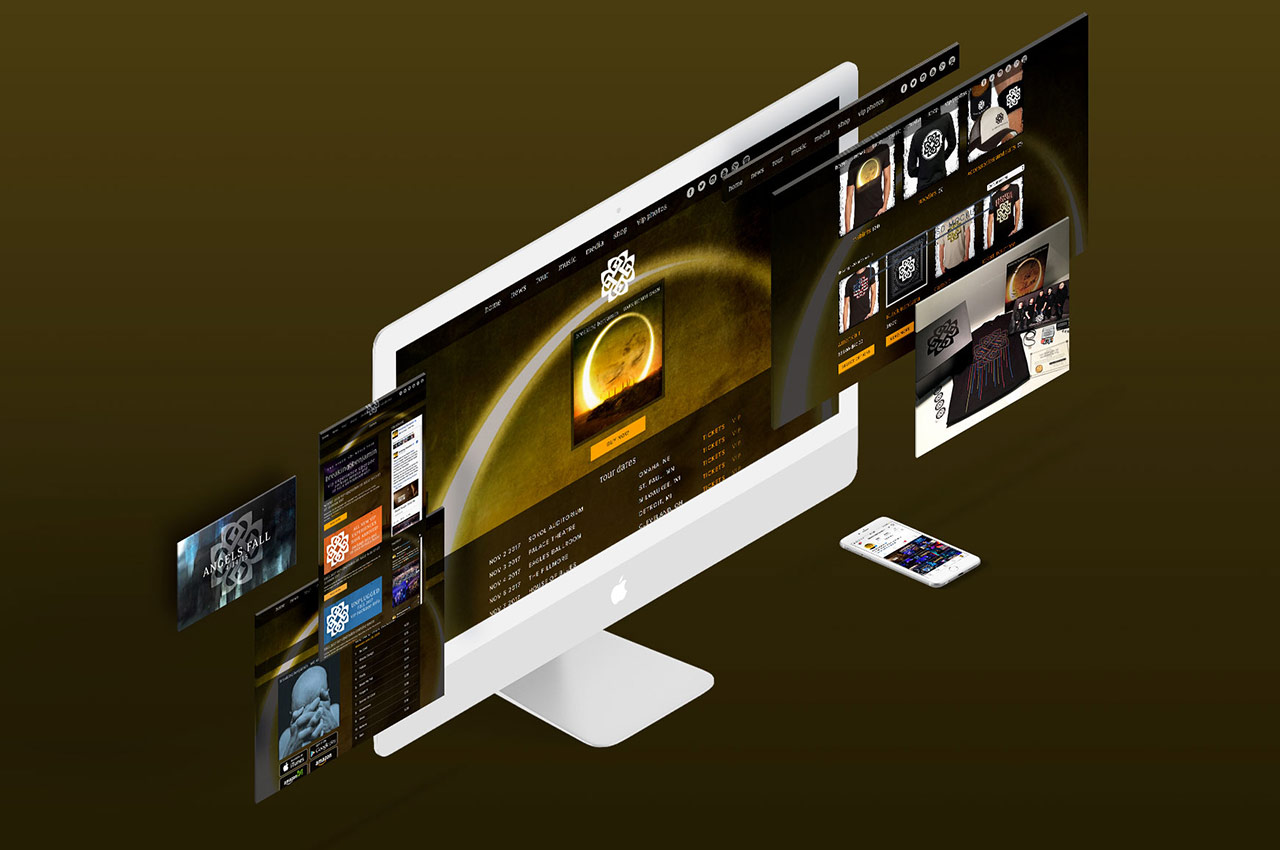 Project Resources:
Web Development
eCommerce
Front End Development
Responsive Web Development
Secure Hosting Solution
Server Administration
Graphic Design & Branding
Animation & Motion Graphics
Apparel & Promo Item Design
Brand Development
Digital Ad Creative
Email Marketing Design
Merchandise Design & Fulfillment
Package Design
Responsive Web Designs Rendered for Desktop, Tablet + Mobile
Sitemap Development
Web Design
Marketing & Content
AdWords
Digital Advertising Campaigns
Email Marketing
Reputation Management
Retargeted Marketing
Search Engine Optimization (SEO)
Social Media Marketing
Traditional & Online Ad Placement
Website Analytics
Website Content Management
Technical Specs
Bootstrap Framework
CSS3
HTML5
MYSQL
PHP
Woocommerce
Wordpress
Visit the Site
Think We're a Good Fit?
We pride ourselves in solving business problems through designing better experiences for our clients.
Does this project sound like something you have banging around in the back of your mind? Think we'd be a fit to work together?
Get in touch with us and tell us a bit more. We'd love to chat.
Contact Us Today