Branding, Digital Marketing, Print, Web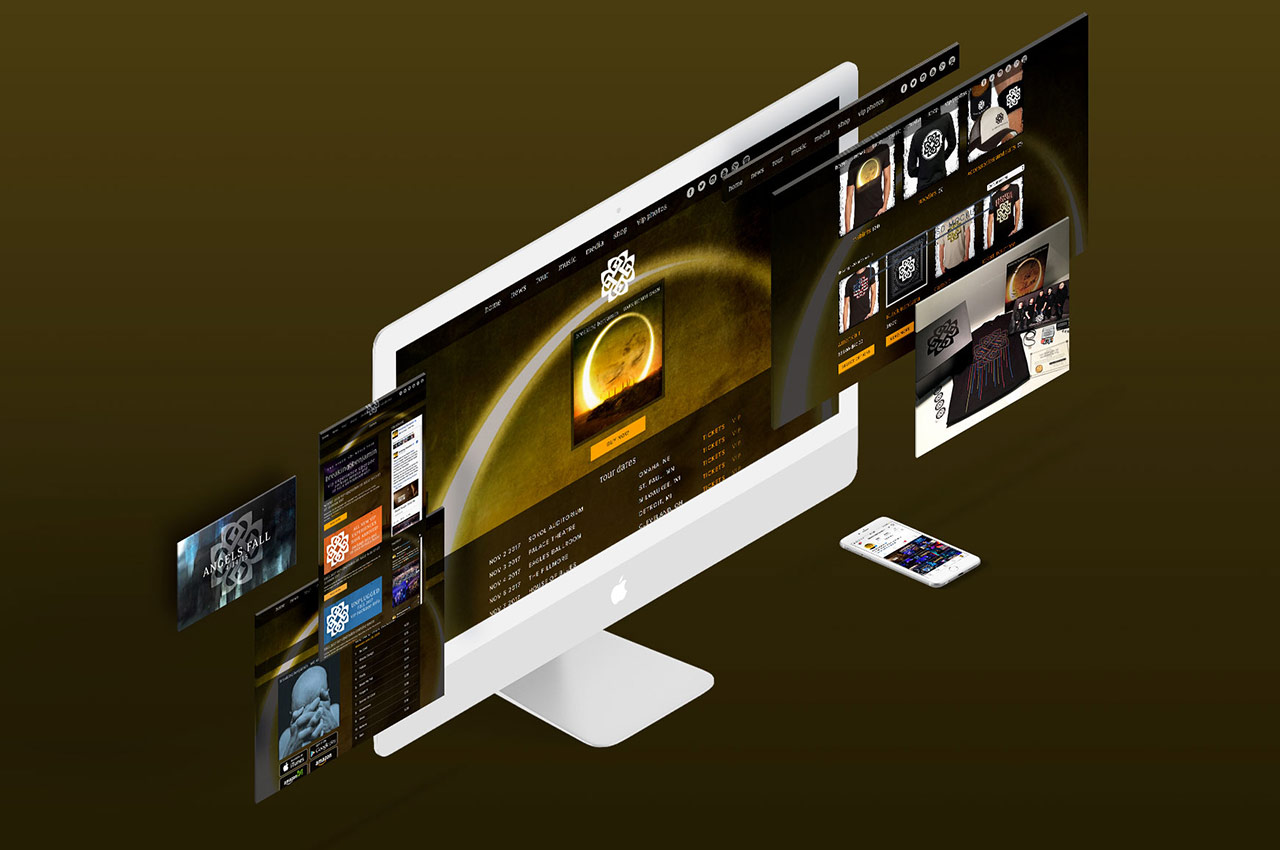 Project Overview:
Purpose - Create a campaign that generates buzz around the return of Breaking Benjamin with a new band lineup after a 6 year hiatus while simultaneously launching a new site centered around their upcoming album and tour
Objective - Make this comeback a success for the artist, a success for Disney/Hollywood Records, and for management, shooting to be the most successful Breaking Benjamin album cycle to-date while boosting ticket and merch sales via a clean and efficient website.
Duration - 4 months
Team/Roles - graphic designer, project manager, web developer, merchandise, content writer, digital marketing

A Record-Shattering Comeback
Introducing Breaking Benjamin's return with a new lineup, new album, and subsequent tour brought a marketing challenge that we were excited to take on and execute. We started our social media marketing execution with a vague teaser clip (embedded below) in August of 2014, the first ray of light from the Breaking Benjamin world in 6 years, followed by lyric video teasers and and a hashtag campaign (#bbisback) to get the band trending socially and back in the public eye. We then built up album sale buzz leading up to the launch of a new Breaking Ben website.
From a branding perspective, we entirely revamped the band's image to align with their new album art for their upcoming tour. Website, tour posters, merch, access passes, social ads, and more. On Black Friday in 2016, to celebrate the success of the new tour and the fans, we created limited edition merchandise and planned the release of 200 Collector's Boxes – these sold out in a matter of 4 minutes due to our pre-marketing.
Graphic Design & Branding
Brand development
concept development
Wireframes
responsive web comps
Email marketing design
collateral design/prepress
Sitemap development
Web Development
Responsive development
eCommerce
front end development
web hosting
application development
PHP
custom theme development
Javascript
project management
CSS
WordPress
server administration
Building databases
Marketing & Content
email marketing
content management
social media marketing
digital advertising
retargeted marketing
AdWords
Brand launch strategy
Closing Thoughts
Our coordinated digital effort gave Breaking Benjamin their first #1 Billboard album in their career, selling over 140,000 copies of 'Dark Before Dawn' in its first week and eventually going gold in the US.
Want to go gold with your next brand launch? Let's talk.
Think We're a Good Fit?
We pride ourselves in solving business problems through designing better experiences for our clients.
Does this project sound like something you have banging around in the back of your mind? Think we'd be a fit to work together?
Get in touch with us and tell us a bit more. We'd love to chat.
Contact Us Today