Web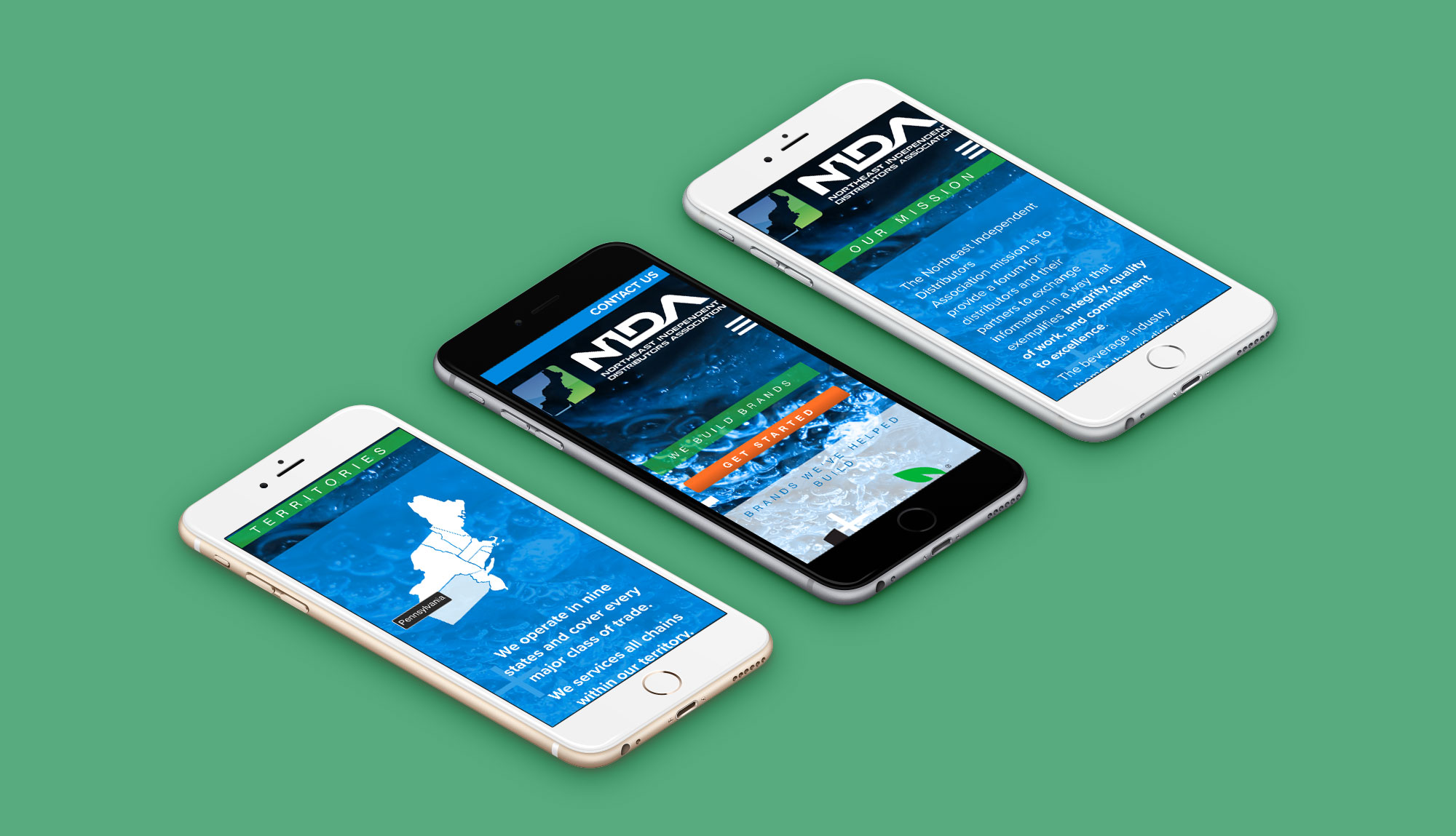 Project Overview:
Purpose - Bring an out-of-date online presence current
Objective - Establish a refreshing online spaced which made online leads bubble
Duration - 4 Months
Team/Roles - graphic designer, project manager, web developer, copywriter

NIDA's Needs
NIDA provides a forum for beverage & food distributors and their partners to exchange information and help grow brands in a way that exemplifies integrity, quality of work, and commitment to excellence.
We met with the leadership which represents the nine territory states to bring a fresh approach to their digital footprint.  This new web application showcases brands they worked with, interactive territory maps, offers an intuitive online process for lead generation, and manages specific board communication behind a password protected online environment.
Project Showcase
Graphic Design & Branding
Brand development
style guide creation
concept development
Wireframes
responsive web comps
collateral design/prepress
Sitemap development
Web Development
Responsive development
front end development
web hosting
application development
PHP
custom theme development
technical documentation
Javascript
project management
G-Suite managed services
CSS
WordPress
server administration
Database management
Marketing & Content
email marketing
content management
Think We're a Good Fit?
We pride ourselves in solving business problems through designing better experiences for our clients.
Does this project sound like something you have banging around in the back of your mind? Think we'd be a fit to work together?
Get in touch with us and tell us a bit more. We'd love to chat.
Contact Us Today